Perry Moses & Son Real Estate, Inc. is a family owned and operated real estate agency located in Sumter, South Carolina. We have been serving the Sumter community for over 65 years. We know Sumter, its neighborhoods, and its people. Help us to get to know you!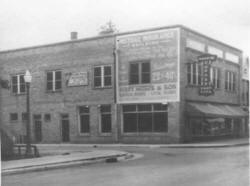 Perry Moses & Son circa 1940. Originally located at 1 Law Range next to the Sumter Courthouse.
We offer Residential and Commercial Appraisals in the following counties:
Call or email us today to discuss your appraisal needs.